Corporate citizenship—it's central to our values and includes philanthropic grants, community engagement, volunteering, supporting colleagues in their giving, and taking the lead on issues that matter to our members and colleagues.
Building on the rich tradition of service and giving established by Harvard Pilgrim Health Care and Tufts Health Plan, Point32Health demonstrates the undeniable power of collaboration, innovation and inclusion.
Learn more about our commitment to communities in our first-ever Point32Health Corporate Citizenship Report. The report features business practices focusing on equity and inclusion; products and services addressing health disparities; and community engagement that is relevant and responsive to meeting communities where they are. We share the stories of our work with diverse communities and how we are building toward a shared vision, eliminating barriers to improve health and well-being for everyone.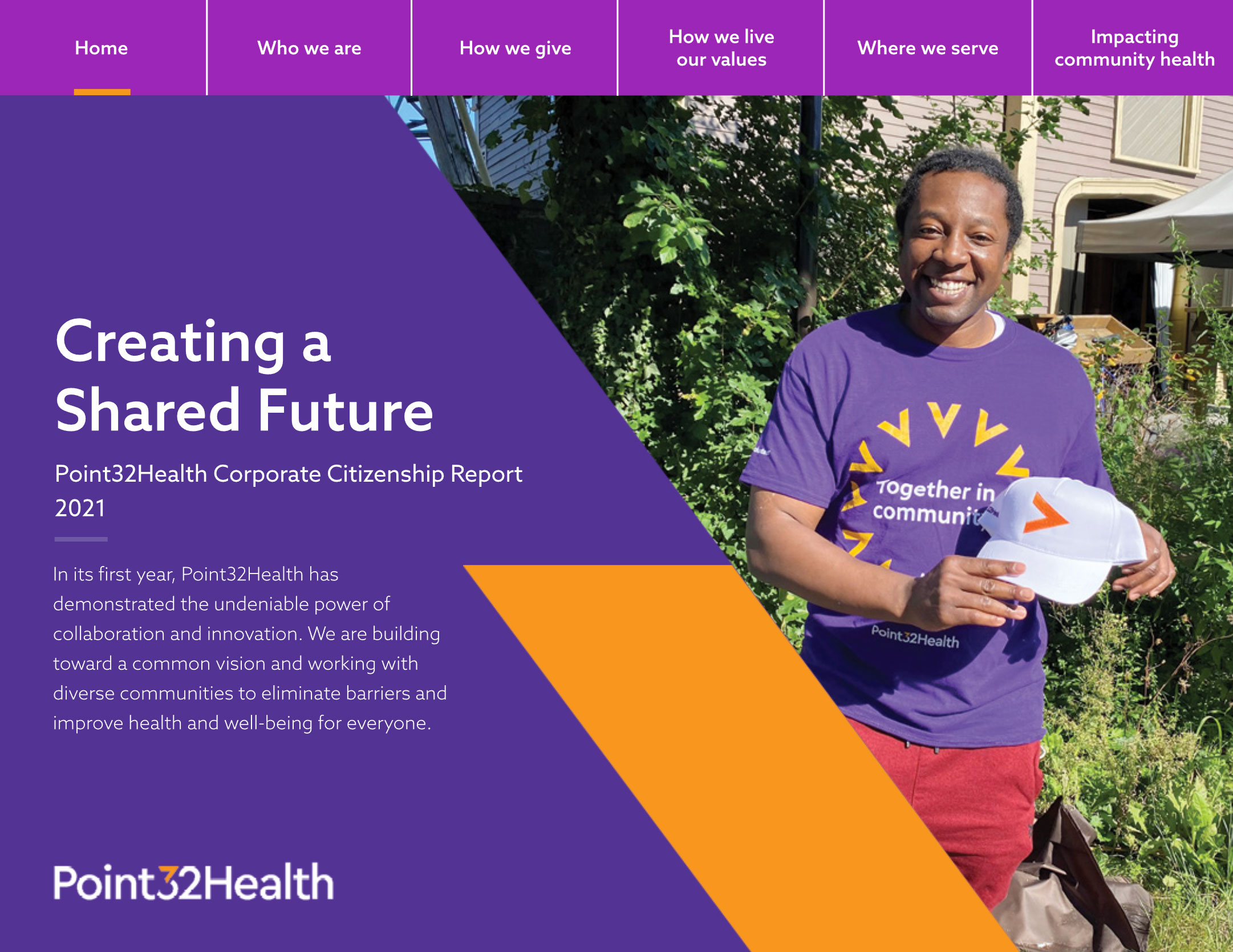 In 2021, Point32Health companies and our Foundation gave more than $16 million in grants, matching gifts, sponsorships, in-kind and other contributions to nonprofit organizations. This includes more than $7.4 million through Foundation grants to 200+ community nonprofits across the five states we serve.
Learn more about how we support communities in your state:
Point32Health Foundation works with communities to support, advocate and advance healthier lives for everyone. Learn more on the Point32Health Foundation website.