A day at Point32Health's first-ever Innovation Challenge Symposium
When Point32Health opened applications for the Innovation Challenge Symposium, the team was met with a host of submissions from companies delivering innovative solutions – from behavioral health, chronic disease management, maternal health, oncology, pain management to substance use disorder. The goal of the Innovation Challenge Symposium was to uncover solutions that improve health care for members and communities, increase affordability, and improve the overall health care experience.
The Point32Health team narrowed down 41 applicants to three finalists that had the opportunity to present their promising solutions to a panel of judges—the judges were then tasked with selecting one or more of the innovative companies to work with Point32Health on a pilot or program.
"After a highly competitive application process, we believe we have selected three organizations that are at the forefront of health care and clinical innovation in our country," said Michael Sherman, MD, MBA, MS, executive vice president and chief medical officer. "As a leader in fostering relationships and working with businesses on ground-breaking therapeutic advances, we look forward to understanding their operating models and learning how they are working to improve the health and wellness of individuals across the country."
Meet the finalists
At the start of the event, Jason Parent, director of clinical innovation at Point32Health said, "It is those that embrace the challenges of innovation, those who don't accept the status quo and those who champion innovation—those are the ones who lead."
Learn more about the three finalists: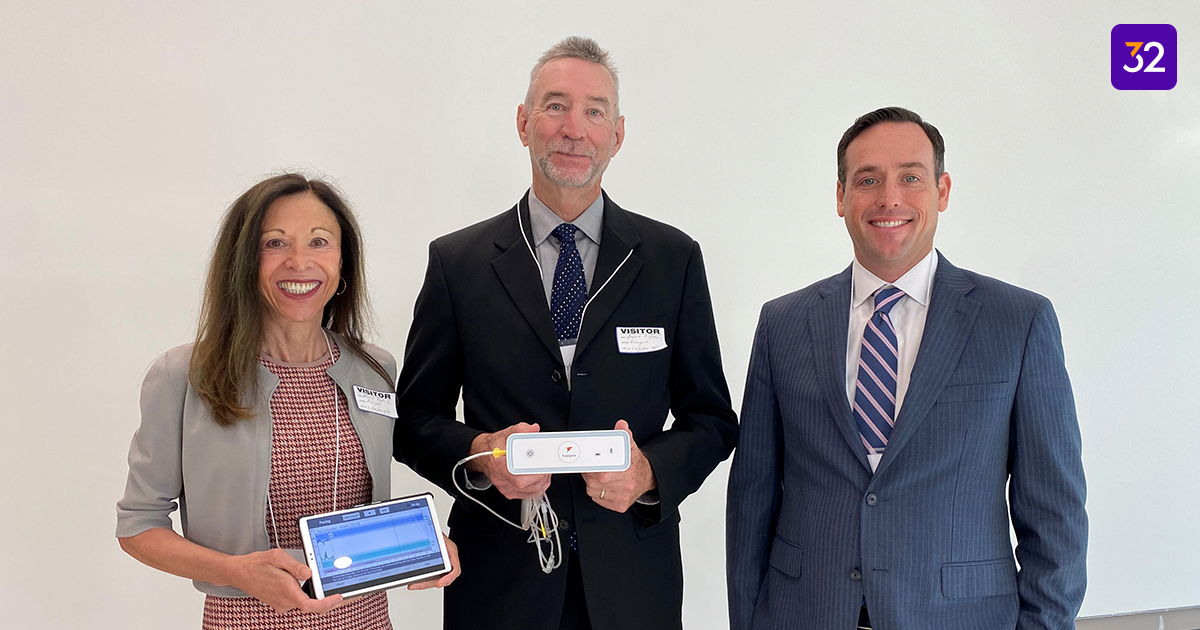 Freespira Inc., based in Kirkland, Wash., is the maker and provider of Freespira, the only medication-free, FDA-cleared digital therapeutic treatment proven to significantly reduce or eliminate symptoms of panic disorder, panic attacks and post-traumatic stress disorder in just 28 days.
HealthSmartRx Solutions, based in Irving, Texas, is a supplier of pharmacy benefit optimization services, including the Smart RxAssist program, which reduces the financial burdens associated with high cost infused medications by making them more affordable.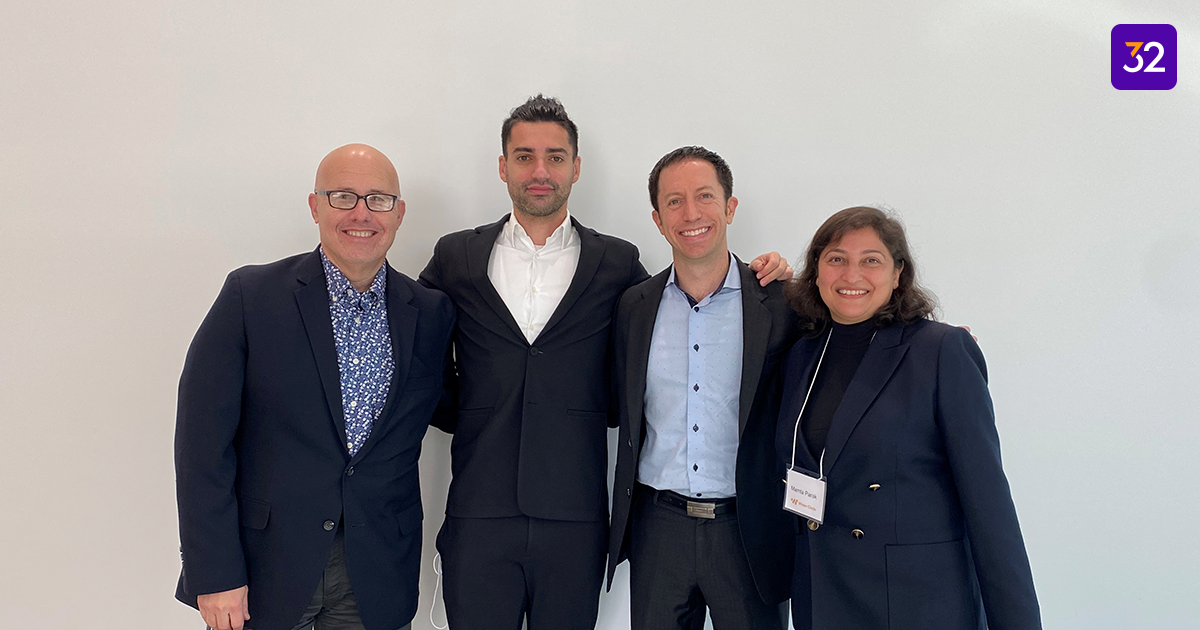 Wider Circle, based in Redwood City, Calif., works with health plans nationally to deliver unique hyper-local care programs and communities that connect neighbors for better health. The company's peer-based delivery network addresses health inequities while driving resilience, improving member experience and reducing costs. Wider Circle offers its programs in several languages to underserved people in more than 320 communities nationwide.
Innovate at Point32Health
Colleagues gathered around to learn more about the three organizations and their critical work to better health outcomes for thousands of people. "It truly was a difficult decision. We really had to put a lot of discussion into who we're going to move forward with to design a pilot," said Kate Wallis, vice president of clinical innovation. Kate later announced the winner of the first-ever Symposium challenge as the Freespira team.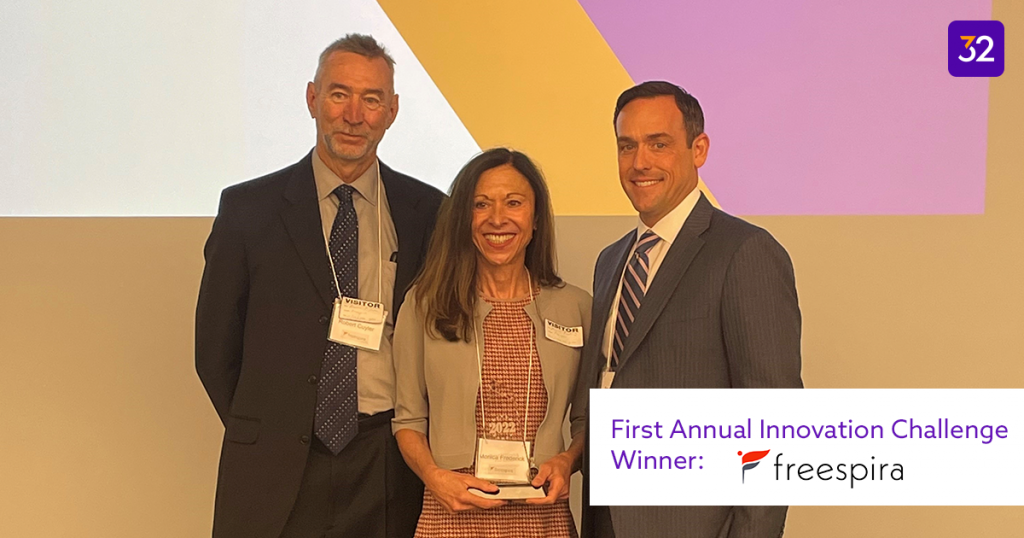 "We are excited to be selected as the winner of Point32Health's inaugural Innovation Challenge, which highlights the confidence in Freespira's proven ability to offer real help to the millions of patients living with panic attacks and PTSD symptoms," said Freespira CEO Joe Perekupka. "This award also represents a meaningful collaboration with Point32Health to accomplish their goal of putting patients at the center of care. We're eager to work together to make mental health care accessible for everyone in need."
This symposium is one effort of the Point32Health Clinical Innovation team, which actively seeks and invests in opportunities to gather real-world evidence, build partnerships, conduct research and accelerate the adoption of innovative technologies and programs. Learn more about the team's work to find solutions that improve health outcomes, increase access and affordability of care and help more people achieve their best health.