Bring the best version of you to the plate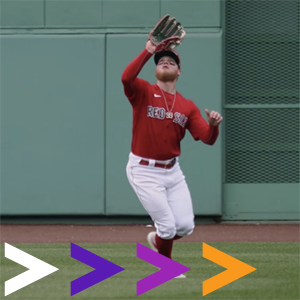 Whether it's a 100-mph fastball or the pressures of everyday life, a lot gets thrown in our direction. As the Official Health and Wellness Partner of the Boston Red Sox, we strive to raise awareness about mental health and well-being, as well as provide helpful resources to Red Sox nation—and beyond.
Red Sox Outfielder Alex Verdugo joins the Point32Health podcast Turning Points: Navigating Mental Health to kick off season 2 with an in-depth conversation on the mind/body connection and how it impacts his performance on the ballfield.
Strong Mind. Strong Body.

Acrobatic grabs in the field, thundering swings over the wall; we witness greatness at the ballpark every day. But if you ask Alex Verdugo, the greatest strength of any person is not physical. Behind every big moment is the belief that you can do it. For Alex, a strong mind carries him to be the best version of himself. Listen to Alex's full podcast episode and all previous episodes of Turning Points here.
Then and now, we're dedicated to better health for everyone.
In recent years, we partnered with former Boston Red Sox and Catcher Christian Vázquez to encourage everyone to mask up and get vaccinated against COVID-19. As we embark on a new season, Point32Health companies Harvard Pilgrim Health Care and Tufts Health Plan are more committed than ever to continue informing, guiding and serving our community.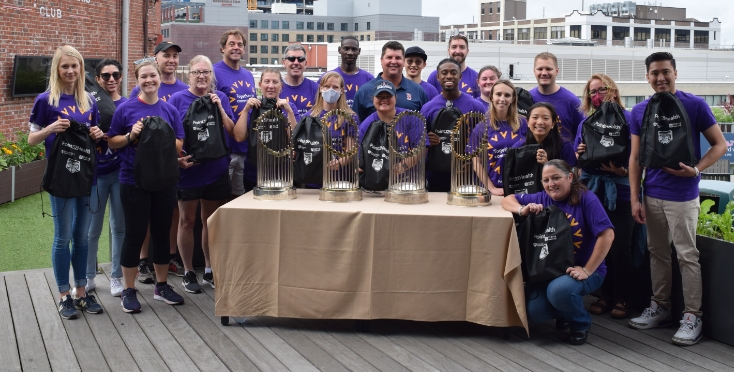 Previously, we teamed up with the Red Sox Foundation and Red Sox legend Keith Foulke to deliver 500 supply-filled backpacks to students, helping them gear up for a successful year ahead. In addition, over 1,100 colleagues joined us in volunteering for over 40 nonprofits across New England during Point32Health's Volunteer Week. Learn more about how Point32Health is working with local communities.
Explore our behavioral health resources.
Take the next step in supporting your mental well-being with helpful information, dedicated providers, digital tools and more.