Maternal health equity in the news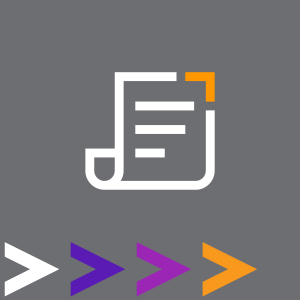 From local news to global conversations and groundbreaking research, health care is constantly evolving and highly covered in the media. Here, we share the latest news and trends – and how they drive our work to best serve our communities and members.
---
Massachusetts Governor Maura Healey ordered a statewide maternal health review last month calling for a focus on health equity and underserved communities. Prompted by the closure of UMass Memorial Health Care's obstetrics inpatient services at its Leominster campus, this order comes as the maternal health crisis is intensifying both locally and nationally.
Severe maternal mortality nearly doubled in Massachusetts from 2011 to 2020 with Black women consistently experiencing the highest rates of labor and delivery complications, according to a study released in July by the Massachusetts Department of Public Health.
The 2022 March of Dimes report card, an annual report presenting the state of maternal and infant health in the U.S., showed Massachusetts' preterm birth rate is at 9%, the highest rate reported since 2011, with Black families in Massachusetts experiencing preterm birth at a 25% greater rate than all other families at 10.9%, higher than the national average. Overall, March of Dimes has found maternal health care is on the decline across the country, as more than 6.9 million women lived in "maternity care deserts" during 2022.
This data demonstrates a dangerous trend of decreasing availability of maternity service providers that is occurring alongside a rise in preterm birth, infant mortality, maternal mortality and maternal morbidity in the United States, particularly for communities of color.
While Massachusetts is not exempt from these trends, the Governor's directive is two-part, with one review focusing on health equity and health outcomes that includes consideration of access to specialized services like doula care and supports for nutrition, mental health and substance use issues. An additional review will focus on regional access to essential services in the Northern Worcester County area in the wake of the Leominster campus closure. Findings and recommendations will be completed by November 15.
Maternal health at Point32Health
Creating a more equitable health system is a top priority at Point32Health, and addressing disparities in maternal care is crucial to this work. Through our partnership with Ariadne Labs, TeamBirth, which is a care process innovation program, has recently expanded allowing for implementation at nine hospitals across the state. This initiative improves safety, dignity and equity in childbirth by structuring the essential information that should be communicated during every labor assessment.
Point32Health has also partnered with Boston Medical Center (BMC) to improve the quality of care for mothers negatively impacted by social determinants of health. Specifically, Point32Health is helping to add additional quality measures, implement a different payment model to incentivize better maternal outcomes, and provide additional funding to BMC's Health Equity Accelerator through incentives to increase maternal health care quality.
Learn more about our latest development in supporting maternal health for all: