Our culture in motion
Updated June 2023:
As we continue to shape and enhance the Point32Health culture, we recognize that our intersectional workforce brings together diverse values and varied work experiences that enrich this process. Our colleagues are building a modern, always-evolving culture that aligns our strengths and drives our work to guide and empower healthier lives for everyone.
To successfully live and breathe our purpose, we are building a workplace where everyone is embraced and enabled to make meaningful contributions. Although the workplace experience has changed in recent years, finding new ways to share, learn, advocate and innovate openly and equally with one another remains at the core of what we do.
Building strong bonds through meaningful work
At Point32Health, volunteering isn't just something we do—it's who we are, and how we come together. It's one of the reasons why our organization was recognized by Points of Light as one of the 50 most community-minded companies in the United States.
Volunteer programs can help people stay engaged, and many times, people who partake in volunteer activities at work report higher autonomy and support from their co-workers and supervisors (Boštjančič, Antolović, and Erčulj, 2018).
During our annual Volunteer Week, team members came together to give back in the communities where they live and work while showing how much they value the nonprofit organizations that have stepped up in extraordinary ways over the past two years. Through in-person and virtual service activities, colleagues engaged in projects that fit their schedules, but more importantly, lived our purpose of advancing healthier lives for everyone.
In 2022, more than 1,250 Point32Health colleagues served in community across 57 projects in 5 states, supporting a total of 49 nonprofits. Colleagues volunteered 3,300+ hours during the week. While that time is valued at more than $117,000, what's invaluable is the meaningful difference we made in community.
"We're so grateful to all of you. It would have taken us more than a week to accomplish everything you've done this morning." Horse SenseAbility in Sherborn, Mass.
"When we serve #TogetherInCommunity, we forge deeper bonds with our colleagues, develop new skills and at the heart of why we volunteer, help create thriving, inclusive cities and towns with nonprofits doing incredible service." Nora Moreno Cargie, vice president, Corporate Citizenship & president Foundation at Point32Health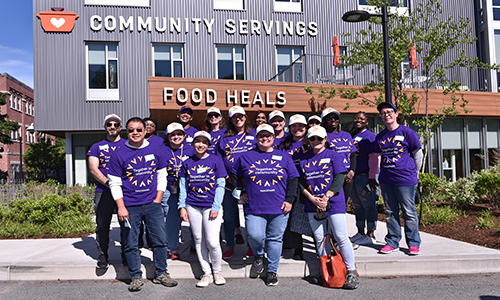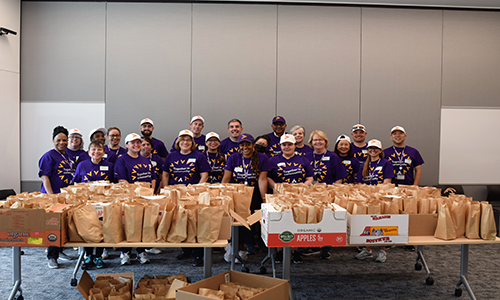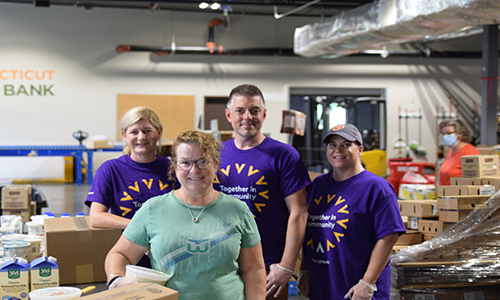 Creating a sense of belonging and community
To cultivate an inclusive workplace, we're focused on creating an environment where comfort, connection and contributions can thrive—providing the space and visibility that's needed for everyone to feel empowered.
One of our responsibilities as an organization is to maintain an LGBTQ+ inclusive workplace. To continue to expand our LGBTQ+ workforce, our job recruiters attended the Massachusetts LGBT Chamber of Commerce 2023 Pride Job Fair to feature open positions at Point32Health, discuss how we support and welcome LGBTQ+ employees and answer questions from members of the community.
Throughout Pride Month, our Pride Point colleague resource group (CRG), LGBTQ+ professionals and allies, hosted events for colleagues to participate in, from virtual to in-person, during- and after-work hours. "Many organizations around New England have had to postpone their Pride celebrations for the past two years, and we are all excited to get together however we can," said Jenn Riedell (they/them), member of Pride Point CRG. "Folks participate in Pride for many different reasons, so offering programming and sharing information on local events helped us include as many colleagues as we could."
This year, Pride Point had a table at Boston Pride for the People festival, which is an event that empowers and celebrates the LGBTQ+ community, as well as commemorates the efforts of LGBTQ+ activists and educates on the presence and impacts of oppression.
Previously, Pride Point hosted a first-ever discussion with executive leaders from Government Affairs on how to effectively advocate for a cause—demystifying the process of petitioning state and federal governments, advocating for policy change and helping to influence legislation toward a more inclusive, equitable society.
And as the sponsor of Boston's Third Annual Trans Resistance March & Festival, Pride Point also provided colleagues the opportunity to march from Cedar Square Park in Roxbury to the Franklin Park Playstead, advocating for the safety, joy and liberation of TQBIPOC (Trans, Queer, Black, Indigenous People of Color).
In addition, Pride Point continues to help advocate for best workplace practices and policies that help foster a sense of belonging and community. Recently, the CRG addressed the importance of sharing pronouns in the workplace. Sharing pronouns in the workplace is crucial for three reasons. Establishing Point32Health as a safe space for LGBTQ+ team members to thrive. Demonstrate allyship and promote the importance of gender identification. There are now multiple options for colleagues to communicate pronouns, implementing the option in Workday, encouraging the addition of pronouns in email signatures and providing custom backgrounds that can be displayed during virtual meetings.
"There's still a lot of work that needs to be done to better the workplace experience for our LGBTQ+ colleagues. Chief among them is to be active allies when LGBTQ+ bias or lack of collegial respect is exercised in the workplace.  I encourage everyone to learn how to become an effective ally, to speak up in the moment and to interrupt unhealthy patterns and dynamics," said Ryan Martinez, head of workplace inclusion and belonging at Point32Health.
---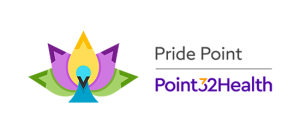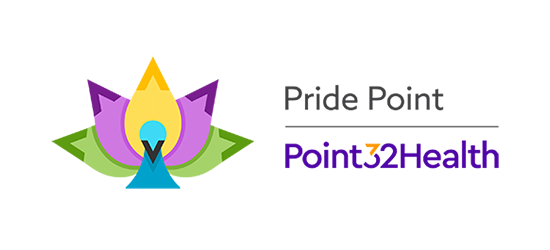 Pride Point's mission is to foster an LGBTQ+ inclusive work environment where colleagues and allies come together to promote respect for our differences and create a sense of community where we live and work through outreach and education.
---
Fostering opportunity for colleagues to connect and celebrate
Creating systems and social spaces for colleagues to share their views and perspectives encourages healthy discussions and connection and enhances personal relationships that help everyone to feel a greater sense of belonging.
Leaders from our Black Professionals CRG recently discussed the value of having the CRG network to help navigate the workplace, to advance and grow in their careers.
---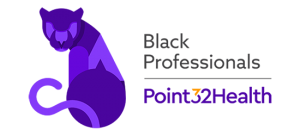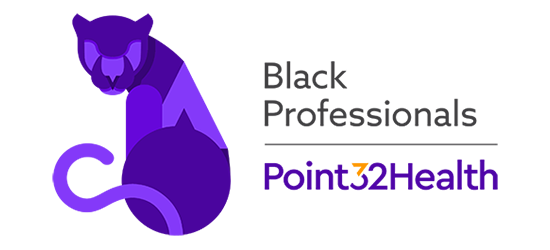 The mission of the Black Professionals CRG is to foster networking, mentoring, professional development, and leadership opportunities for Black professionals within Point32Health. The CRG focus is to establish a sense of community for the Black colleagues with a framework for the recruitment,retention, learning and advancement.

---
"Being a part of the CRG allows me to share a piece of myself with the organization. I can bring something important to me that frames how I live my life, my motivations—and I really get to share that with others. It's become a space to be myself and to share with my colleagues," said a member of the Black Professionals CRG.
And as this year marks the first year Juneteenth is being observed as a national federal holiday in most states, our Black Professionals CRG helped host Point32Health's first-ever Juneteenth Celebration and Service Day, inviting all colleagues to celebrate, learn, advocate and listen together.
The event was an opportunity to come together in celebration, to take part in a service activity in partnership with the YMCA's Y Achievers Project, to observe the work of local artists and musicians, to support a Black-owned business, and to learn more about the history of the holiday. Janelle Woods-McNish, vice president of community impact at The Trustees of Reservation, joined us and spoke about redefining the term "safe spaces" in the current environment of social and racial injustice, physical safety and protection, and the history of Juneteenth and the importance it has in the current diversity, equity and inclusion environment.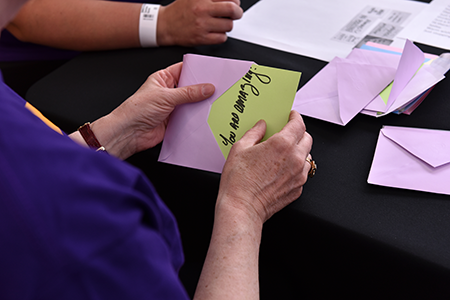 We're committed to the idea that by embracing what makes us different, we can strengthen the things that unite us. We believe in the power of diverse perspectives, in the power of working with others, and especially in the power of helping each other.