Research and collaboration: Guiding communities to better health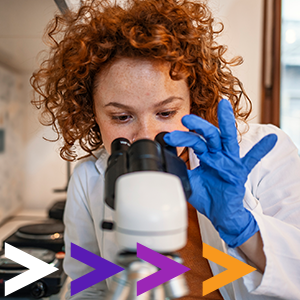 When it comes to the health and well-being of an individual, there's not a one-size-fits-all solution for a health plan. Health care decisions are personal; they reflect an individual's unique environment, learned experiences, concerns and values. Not to mention, income, racial bias, geography and transportation are some of the most prominent social determinants of health that hinder a person's decision-making when it comes to their health.
As a nonprofit health and well-being company, it's our responsibility to not only identify social determinants of health, but also to uncover and apply evidence-based solutions so that we can guide healthier lives in the communities we serve. Partnering with academia, medical providers, public health officers and community organizations allows us to do just that—by hearing different perspectives, capturing new and timely evidence, and applying it when challenging questions arise.
Improving population health and care delivery with the Institute
The Harvard Pilgrim Health Care Institute is a research and teaching partnership between Harvard Pilgrim Health Care, a Point32Health company, and Harvard Medical School that has existed since 1992. As the nation's first medical school appointing department based in a health plan, its mission is to improve health care delivery and population health through research and education—locally, nationally, and internationally—in partnership with health plans, delivery systems, and public health agencies.
Using their skills and resources, the Institute helps us to work toward a healthier and more equitable society, conducting research on the structures, processes, and outcomes of the health care and public health systems. The work blends a population and public health focus and leverages unprecedented data resources from health care delivery and other systems and methodological expertise to analyze those resources.
Through a range of collaborative relationships with health plans and health delivery systems, the faculty designs, implements, and analyzes novel approaches to solve some of the nation's most pressing problems of prevention, treatment of disease, and public health.
Now part of the Point32Health family of companies formed from the combination of Harvard Pilgrim Health Care with Tufts Health Plan in January of 2021, the Harvard Pilgrim Health Care Institute research provides vital evidence that helps drive Point32Health enterprise business strategies and decisions that will guide and empower healthier lives.
"In addition to conducting cutting-edge population health research that informs practice and policy at the national level, the Institute collaborates with Point32Health to innovate and improve health outcomes for its members by developing, testing, and adapting new programs, strategies, policies, and products to better the health of the communities they serve."

– Alison Galbraith, MD, MPH, associate professor in the Department of Population Medicine at Harvard Medical School and the Harvard Pilgrim Health Care Institute
Health equity research goes above and beyond during COVID-19
In 2020, the challenges presented by COVID-19 paired with the national awakening to the consequences of structural racism underscored that promoting health equity was central to solving many of our greatest issues when it came to disparities in health outcomes, and further strengthened this dimension of the Institute's cross-cutting research.
One example of the groundbreaking research conducted by the Institute was that the COVID-19 pandemic had caused severe morbidity and mortality among infected patients, disruptions in commercial health insurance coverage, and major changes in health care access. In a unique collaboration with Harvard Pilgrim Health Care, researchers assessed the impact of the COVID-19 pandemic on commercial health insurance enrollment, health outcomes, and disparities among members. The study, later presented at a national research and policy meeting, focused especially on whether these non-COVID outcomes differentially affected health plan members from racial and ethnic minority groups.
Another study at the Institute, funded by the Massachusetts Association of Health Plans, examines equity in use of telehealth services in the Commonwealth during the pandemic. The pandemic has introduced significant disruptions in access for primary, prevention, and behavioral health care, with rapid adoption of telehealth across the Commonwealth to enable a safer and more convenient alternative to in-person care.  In a unique partnership between 7 local health plans, Institute faculty will analyze claims data and conduct qualitative interview to assess potential socioeconomic, racial, and ethnic inequities in telehealth use, and help to identify solutions that could be applied across the entire health care sector to promote and sustain equitable access.
To date, the Institute continues to diligently conduct research and public health projects related to COVID-19, resulting in new knowledge and publications based on their findings.
The ethical dimensions of a health plan
Since 1996, the Ethics Advisory Program has provided a forum to regularly deliberate about the ethical aspects of our work to help to increase access to high-quality and affordable health care for the diverse communities we serve. The intention of these quarterly Ethics Advisory Group discussions is to seek input from key stakeholders, including our own colleagues, network clinicians, employers, brokers, members, and the public, so that when challenging questions arise, health plan leaders can hear from multiple diverse perspectives.
Our health system changes rapidly, and as a health plan, we want to ensure that it does so to meet the diverse health needs of the communities we serve.
"Our quarterly Ethics Advisory Group deliberations allow us to hear different voices, understand multiple values, and learn from experiences of diverse stakeholders on challenging topics that evade simple answers."

– Anita Wagner, director of the Ethics Advisory Program
"Ethics Advisory Group discussions help us to show who we are, why we do what we do and how we make decisions," says Anita. "They are a testimony to the values and culture of our organization and to our knowledge. This long-standing, academically connected program is a unique collaboration for an organization in general, and for a health plan specifically." Suggestions from ethics deliberations are advisory only and do not bind the health plan in any way.
Doing the right thing, at the right time, in the right way
To date, more than 140 Ethics Advisory Group deliberations have taken place. Topics have ranged widely, from questions related to serving our membership populations, to coverage of increasingly expensive drugs, and to the health plan's responsibilities in mitigating health inequities that result from long-standing structural injustices in society. In March 2021, Michael Sherman, MD, MBA, chief medical officer and Jill Borrelli, LICSW, vice president of Behavioral Health raised questions to the Ethics Advisory Group about the roles of a health plan in promoting COVID-19 vaccination equity. Close to 100 colleagues from the organization and individuals representing employers, care providers, members, and the public suggested that health plans can play important roles in advancing vaccination equity, and, in fulfilling their roles, earn much-needed trustworthiness of the health system. When the organization engaged in early COVID-19 vaccination communication and roll-out, it listened to community leaders to meet community needs, advance equity, and earn trust.
In December 2020, prompted by COVID-19 and the rapid adoption of telemedicine services by providers, patients, payers, and legislators, another ethics deliberation helped us better understand our role in ensuring that members receive quality care equitably through telemedicine services.  Ethics Advisory Group participants confirmed that a health plan cannot eliminate the digital divide; however, it has roles in helping to bridge it. Among those are advocating for better high-speed internet access for all, offering education, and provision of and assistance with the use of electronic devices.
Health plan leaders turn to the Ethics Advisory Group for support in identifying and addressing the ethical dimensions of our policy and program decisions, while asking the question, "how should we think about the decision we make?" Deliberation by deliberation, rich qualitative information is uncovered, that in turn, helps to guide decisions to meet every person's unique health needs.
As Point32Health, we recognize the value of the Ethics Advisory Group and the Institute to help us do the right thing, at the right time, in the right way.