The evolution of the workplace: 4 questions with chief people officer, Pete Church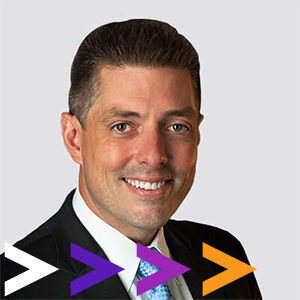 Chief People Officer, Pete Church, has spent over 20 years in human resources, spanning diverse businesses and health care sectors. His oversight of colleague engagement, well-being and workforce sustainability, talent management, workplace services and organization effectiveness, guides a culture at Point32Health that starts with people first. 
We sat down with Pete to learn more about his take on the evolution of our workplace – from building a strong culture in a new era of work, to effective and flexible work models, colleague well-being and inclusivity, and the purposeful open space design of our new headquarters. Read on for an exclusive interview with our chief people officer:
Q: What does the future of the workplace look like to you?
Pete Church: At the start of the pandemic, we talked a lot about "getting back to normal." And then there was a transition to acceptance of the "new normal." As a society, we started to think about the workplace under two very specific and rigid circumstances. And what's happening now is that many of us have started to shift from thinking about a static workplace model to a more dynamic one. Our needs and norms as people are constantly evolving, and now we're thinking differently about how the workplace can evolve with those needs.
The way forward starts with meeting people where they are and creating a workplace that maintains flexibility so that all its people feel supported – no matter if they are fully remote, hybrid or in the office every day. And no matter if they are doing individual or collaborative work. This flexibility is essential.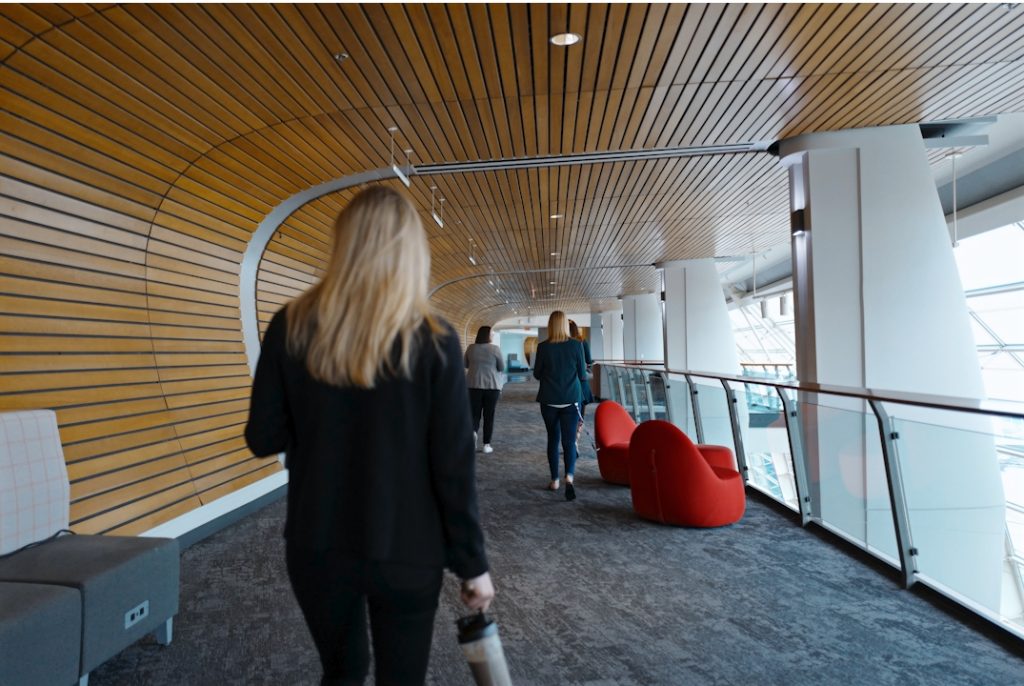 There also must be technology in place and inclusive workspace options to support colleagues in every mode. For us at Point32Health, many have returned to a new office space in a new era of working. We want people to feel connected no matter if they are joining a meeting from home or sitting in a conference room. Our office technology allows for colleagues to book rooms and at the click of a button, display the Teams or Zoom meeting space on the screen, with cameras that shift focus depending on who is speaking.
Another aspect of meeting people where they are involves communication, ensuring that people understand what "flexibility" really means for them. We've really redefined what the workday looks like. Hybrid doesn't necessarily mean coming into the office on a set number of days a week. It is less about reframing "where" we work and more about the "how" we do it. The future of the workplace is truly dependent on what works best for the individual and for their team, while meeting the needs of your customer.
We have the technology and tools in place to support this shift in thinking, to communicate more effectively about what our work week looks like in advance, and to designate blocks of time to support different components of our individual jobs—whether it be a team meeting in the office, or a few hours spent head down at home to concentrate on a solo project. Ultimately, it's about being flexible and agile.
Q: How does an organization build a strong culture in this new era of working?
PC: For us at Point32Health, we've been given a unique opportunity to shape our culture in new and exciting ways. One of our top priorities for 2022 is to establish the culture of Point32Health and enhance our colleague experience. We are promoting an environment of empowerment, engagement, and innovation, and always thinking about how we can do things differently to achieve personal, department and overall organizational success.
Listening is essential. For any organization, building a strong culture starts first with listening to the needs of every person to create actionable and equitable solutions. Our aspiration is to ensure that every person feels as though they can be their authentic selves at work and feel safe in an environment that motivates them to do their best work.
Q: What role does well-being and inclusivity each play in the company culture?
PC: Both well-being and inclusivity are critical components of our workplace. We prioritize well-being for our colleagues in several ways. One of those ways is making sure our colleagues are aware of the resources and services available to them, including mindfulness and meditation sessions, flexible work hours, unlimited PTO and enhanced sick time, and meeting-free time periods.
We also strongly believe in the importance of our colleagues giving back in our communities. During our inaugural Volunteer Week in 2021, our colleagues worked with nearly 40 nonprofit organizations and took part in more than 50 projects to support communities across New England. We are now gearing up for our next Volunteer Week in June.
Connecting our colleagues with digital tools and wellness coaching is another way to help support achieving lifestyle changes in areas such as weight management, stress management, nutrition, exercise, work/life balance and life satisfaction.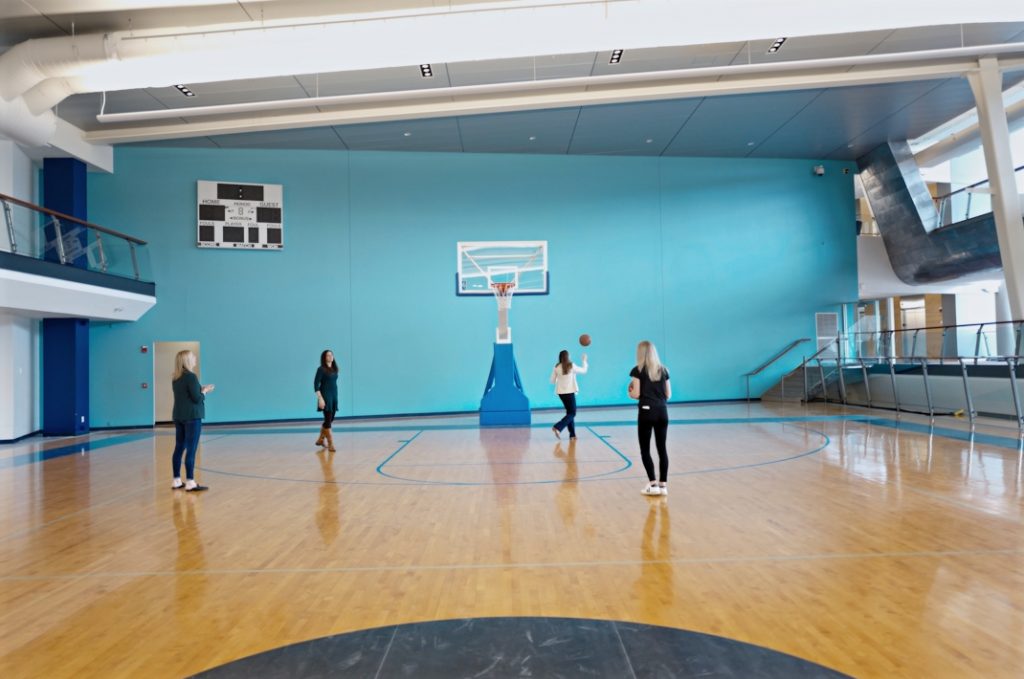 Well-being support goes beyond the individual. We also connect colleagues and their families to lines of support for childcare, elder care and for college planning.
Every colleague at Point32Health has a voice. To create diverse teams, each perspective must be present. We have multiple Colleague Resource Groups (CRGs) that are comprised based on common interests to support and promote an inclusive workplace environment, from military veterans, multicultural, disability advocates, Black professionals, wellness, young professionals, to LGBTQ+ and women and allies. Every group has a unique mission and purpose within the organization. Each CRG also offers a variety of roles that can help colleagues to develop personal and professional skills, amplify leadership traits and foster relationships throughout Point32Health.
It's our job as a health plan to serve diverse populations in the community, and to do so successfully, we must hear and listen to different voices within our own team first.
Q: Can you give us a "tour" of the headquarters in Canton, Mass.?
PC: The design of the headquarters in Canton, Mass. was purposeful: to support the well-being and productivity of all Point32Health colleagues. The campus includes walking paths, softball and soccer fields, an outdoor track and unique outdoor areas — it's really built to support many different working styles. Workspaces are not a one size fits all approach and we know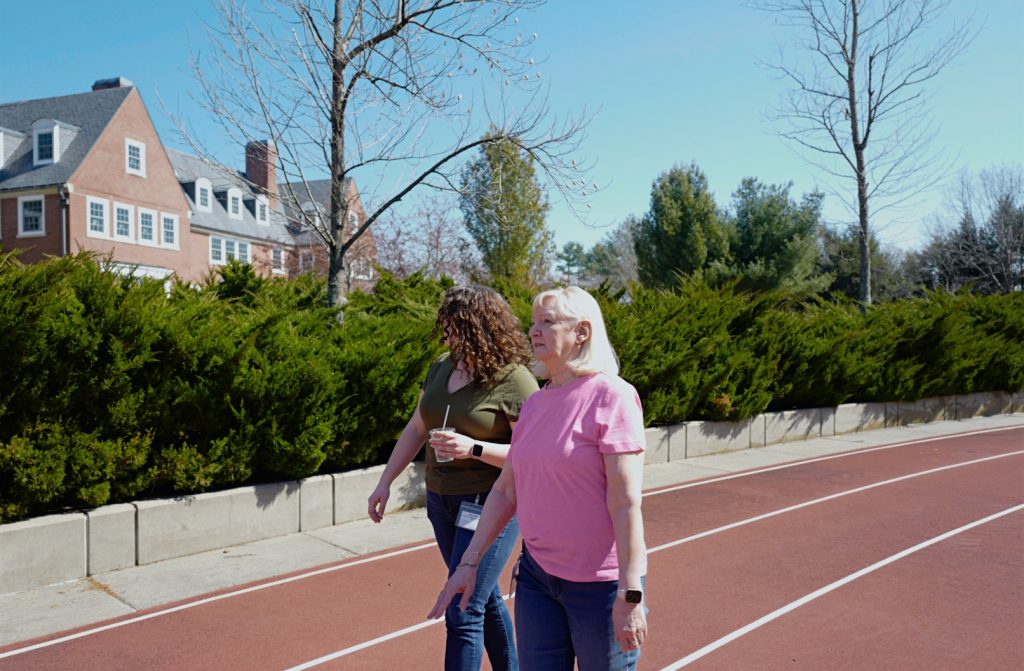 that if we truly want to work differently, we must think about the space we offer up to colleagues differently.
At the end of the day, it's about having a space that is accommodating and can be individualized. I'll give you an example. One of our member service representatives, a person on the frontline of support for our members, may feel like taking a solo walk on the outdoor track to unwind after work before heading home on a nice day. Our creative team may want to brainstorm new ideas by having a walking team meeting. Our Colleague Resource Groups may want to host a charity softball game out on the fields to boost engagement within their membership. So, the utilization of every amenity on campus is different based on an individual's needs, and that is the beauty of it.
Inside the walls of Point32Health, we've also created an environment where most areas of the workspace have outdoor views and exposure to natural light. There are unique huddle and meeting spaces, focus rooms, work cafes, a work library and even an innovation lab. We have an indoor basketball court, fitness center and a health center onsite, which provides wellness and preventive care, acute symptom care, laboratory services and wellness coaching.
Take a sneak peek of our Canton office:
We are committed to creating a culture within that helps make a true impact in the communities we serve—if you are interested in a role at Point32Health, I encourage you to explore our open roles.