Winning together: A commitment to quality
At Point32Health, our commitment to quality of care starts from the ground up with how we build our products, programs and services. And it continues as we guide and empower our members to live healthier by utilizing our health plans to their fullest value.
While we will always aim to keep up with an ever-evolving health care system, some of our recent accolades reflect that we are headed in the right direction when it comes to quality. We are honored to receive recognition from the National Committee for Quality Assurance (NCQA), as well as the Centers for Medicare & Medicaid Services (CMS) for plans across our family of companies:
A leader in health equity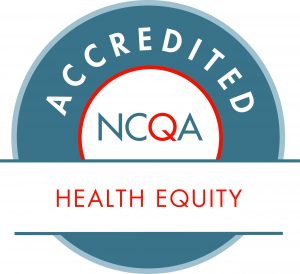 Our health plans* are the first in New England to earn the Health Equity Accreditation from the National Committee for Quality Assurance. Health Equity Accreditation recognizes organizations that lead in the market in providing culturally and linguistically sensitive services, and work to reduce health care disparities. We are proud to be recognized as a leader in health equity, as it's an area of focus we strive to make a difference with for our members and community. To date, we have developed more than 70 initiatives to address health equity and look forward to continuing to help our members achieve their full health potential. 
Consistent quality for Medicare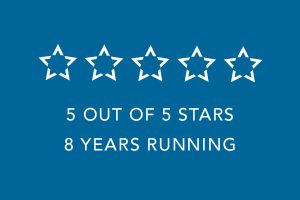 Our commitment to quality extends into the Medicare space with results from the CMS 2023 Star ratings, which are calculated from 1 to 5 (with 5 being the best) based on quality and performance for Medicare health and drug plans to help beneficiaries, their families and caregivers compare plans. Out of 507 Medicare Advantage plans, only 11% of received 5 Star ratings this year. For the eighth year in a row, we have earned 5 out of 5 stars for our Tufts Health Plan Medicare Preferred HMO plans. Not only that, but we are the only Massachusetts HMO plan to receive a 5 Star rating this year.
Top ratings across all lines of business
With health plans available for members of all ages across our commercial, Medicare and Medicaid offerings, we are also honored to be recognized for the following:
NCQA 2022 health insurance plan ratings: A 4.5 rating (top 9% in the country) for Harvard Pilgrim's Massachusetts and Maine commercial plans, and Tufts Health Plan Medicaid plan for Massachusetts.
CMS Quality Rating System:

A 4 Star rating for Harvard Pilgrim Health Care New Hampshire Stride contract—for the fifth year in a row.
A 4 Star rating for CarePartners of Connecticut.
*Harvard Pilgrim Health Care Commercial Combined and Exchange HMO, and Tufts Health Public Plan Medicaid and Exchange HMO, both Point32Health companies, are the first health plans in New England accredited for health equity.