Health Equity at Point32Health
We believe health equity affects everything and everyone.
The truth is that all health care is local. The providers we see, the kind of care we receive, the availability of care in our community, whether our provider shares our values or even speaks our same language — these things are all driven and determined by the places we live and the opportunities those places provide for us to be our healthiest and best selves.
At Point32Health, our approach to health equity is centered on ensuring access to high-quality, affordable health care and opportunity for everyone to attain their full health potential.
At Point32Health, health equity is defined by access and compassion.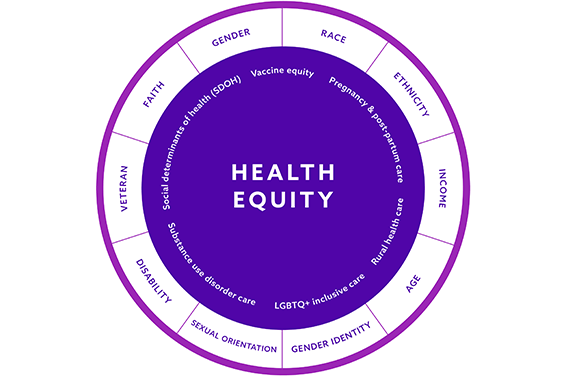 Areas of focus
Our health equity strategy is focused, intentional and grounded in data. We assessed our programs and potential impacts on health outcomes and identified six areas of focus:
Pregnancy and post-partum care
Rural health care
Vaccine equity
LGBTQ+ inclusive care
Substance use disorder care
Social determinants of health (SDOH)
These areas intersect with one another and are drawn from the extensive work that our organization has done throughout the years — and continues to do — to advance health equity inclusive of gender, race, ethnicity, income, age, faith, veteran, disability, sexual orientation, gender identity or expression and other physical or social characteristics.
"Point32Health remains steadfast in our commitment to remove barriers to health care access and advance health equity to improve the well-being of communities throughout New England and beyond."
Cain Hayes, President & CEO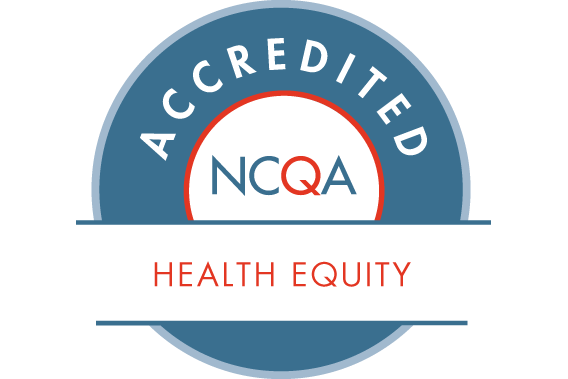 A commitment to quality
Our family of companies is committed to quality, as demonstrated by the products, programs and services we offer our members. Our health plans1 are the first in New England to earn Health Equity Accreditation from the National Committee for Quality Assurance. Health Equity Accreditation recognizes organizations that lead the market in providing culturally and linguistically sensitive services, and work to reduce health care disparities.
In addition, we also earned 5 out of 5 stars for our Tufts Medicare Preferred HMO plans from the Centers for Medicare & Medicaid Services (CMS) and the NCQA as part of their annual ratings of health insurance plans. This is our eighth year in a row receiving a 5 Star rating and the only plan in Massachusetts to achieve a 5 Star rating for 2023.
Health equity isn't just one thing. It's everything. For everyone.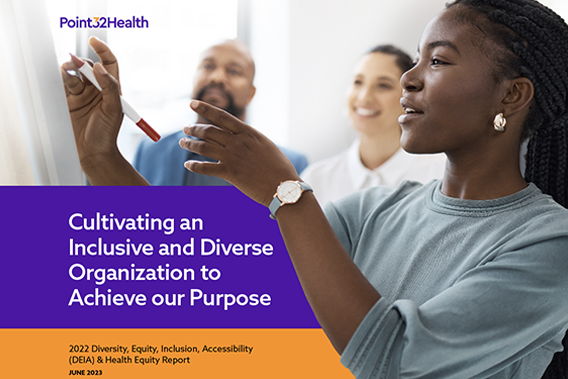 Diversity, Equity, Inclusion, Accessibility & Health Equity Report
Our first annual Point32Health Diversity, Equity, Inclusion, Accessibility (DEIA) & Health Equity Report highlights examples of how we are working together to build a lasting community of care. You will read insights from our colleagues and partners that demonstrate our commitment to living our shared values and fulfilling our purpose of guiding and empowering healthier lives for everyone. We believe that cultivating a diverse and inclusive workforce and continuing to increase equity and accessibility helps to create better DEIA & health equity outcomes for everyone.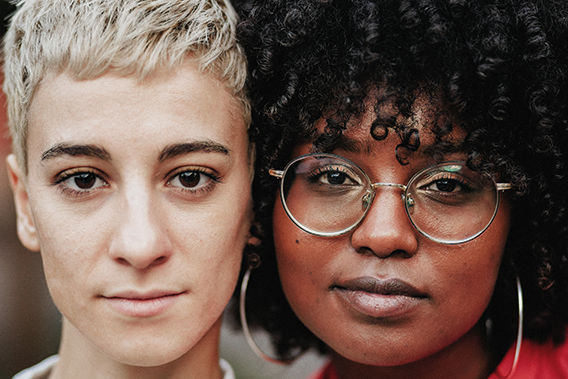 ---
1 Harvard Pilgrim Health Care Commercial Combined and Exchange HMO, and Tufts Health Public Plan Medicaid and Exchange HMO,both Point32Health companies, are the first health plans in New England accredited for health equity.