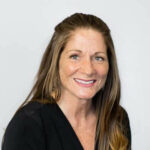 Cynthia Ring is chief people officer of Point32Health, with responsibility for overseeing Human Resources, Internal Communications, Corporate Diversity, Equity and Inclusion and Real Estate and Workplace Services. She serves to champion the people and business strategy through the creation and cultivation of an exceptional employee experience. As part of senior leadership, she works to create, curate, and continually enhance corporate culture for the company's diverse workforce — in HR and business operations and in programs that sustain and nurture organizational and staff development.
An HR veteran of more than 20 years, Cynthia has also served in business operations within health care, financial services, consumer goods, and high tech. Prior to serving as the chief people officer at Harvard Pilgrim Health Care, she served in several leadership positions in the healthcare industry.
Cynthia is a national leader in her practice and currently serves as president and board chair of the New England Human Resources Association. She has received special recognition from the Stepping Up Initiative, Job Club RI, and the Rhode Island governor's office for her work in establishing an innovative career ladders program and for her commitment to community workforce investment and development programs. She is committed to community service and corporate responsibility, serving on multiple nonprofit boards.
Cynthia holds an MBA from Bryant University and an undergraduate degree in English from Framingham State University.