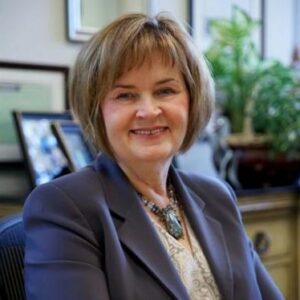 Joyce Murphy brings a wealth of health care experience and a deep understanding of the New England health care landscape to our board.
She retired from Commonwealth Medicine and the UMass Medical School in 2018, after a dozen years focused on developing solutions to the most challenging health care policy and public health populations. From 1991 through 2005, she held various positions at Caritas Christi Health Care System, including president of Caritas Carney Hospital, president of St. Mary's Women and Children's Center, and vice president of St. Margaret's Hospital for Women. She was a 2019 Advanced Leadership Fellow at Harvard Business School and has been repeatedly honored as an outstanding leader.
Joyce joined the Harvard Pilgrim Health Care board of directors in 2009, serving as chair from 2017 to 2020. She serves on several other boards and commissions, including the Massachusetts Health Policy Commission Advisory Council and the state treasurer's Advisory Committee on Wage Equality, and is on the boards of the Schwartz Center for Compassionate Healthcare, Curry College, and UHealthSolutions.
She holds an undergraduate degree from UMass Boston, an MPA from the Kennedy School of Government at Harvard University, and an honorary Doctorate of Public Administration from Curry College.