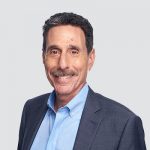 Richard Weisblatt, Ph.D. is Chief Integration Officer of Point32Health, with overall responsibility for the integration workplan following the combination of Harvard Pilgrim Health Care and Tufts Health Plan. He led the Harvard Pilgrim deal team, working closely with executives from both companies to make our coming together a reality. He chairs the Integration Management Office and reports to the CEO.
Rick's prior position was as Harvard Pilgrim's Chief Innovation and Strategy Officer, responsible for identifying and assessing innovation opportunities based on emerging trends. He led the development and monitoring of the organization's long-term strategic plan.
Rick created Harvard Pilgrim's Center for Innovation, which seeks partnerships with startups and growing companies that bring timely healthcare solutions and products to customers. He also implemented a crowdsourcing platform for the company to tap into insights and innovative ideas of Harvard Pilgrim employees. He serves on the board for Employer Health Network, which has worked with Health Plans, Inc. to bring focused network solutions and TPA products to large self-insured accounts throughout the U.S.
Other roles Rick has played at Harvard Pilgrim include leading Network Strategy and Contracting, Product Development, Medical Management, Behavioral Health and Pharmacy.
Rick is a member of the Governor's Massachusetts Digital Health Council, dedicated to making Massachusetts a global leader in digital health. He is a frequent speaker and trusted adviser to policy makers, regulators and elected officials on such subjects as health care reform, behavioral health, market competition and health care cost trends. He serves on the boards of Advocates, Inc. and the Network for Excellence in Health Innovation.
Rick holds a doctorate in clinical psychology from the University of Maryland. His clinical interests have been in treating children, adolescents and couples.