Selma Ferhatbegovic-Fede
Senior Vice President and Chief Information Officer
Back to Leadership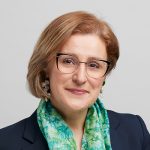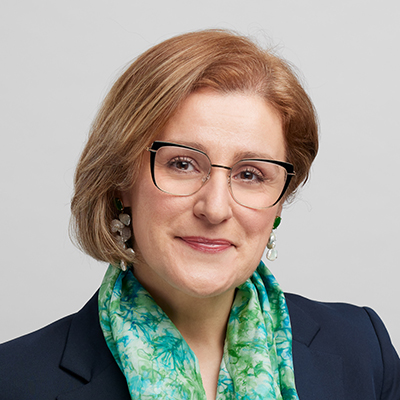 Selma Ferhatbegovic-Fede is the senior vice president and chief information officer for Point32Health. In this role, she oversees the Information Technology, Business Continuity and Strategic Programs teams, as well as the Corporate Portfolio Management and Integration Management Offices.
Selma is responsible for the creation and execution of strategic IT initiatives that align with Point32Health's purpose, culture and long-term goals, and the management of systems, infrastructure, cybersecurity, data and services. She also guides the development and implementation of the organization's corporate portfolio and strategic programs, driving business value for Point32Health, delivering operational efficiencies and enhancing the experience for the organization's colleagues and its external stakeholders. Selma partners with other executives and across all levels of the organization to build consensus and define common goals. During her tenure at Point32Health, Selma has been responsible for strategic initiatives, including large systems implementations and the delivery of new capabilities to the market.
Selma has more than 20 years of information technology experience. Prior to joining Point32Health, Selma spent nearly 13 years at Deloitte Consulting, beginning as a consultant and rising to senior manager of systems integration in the Life Sciences and Healthcare sector. While at Deloitte, she oversaw delivery of technology implementation programs for both public and private sector clients, developed client relationships, and managed day-to-day interactions and expectations with program sponsors. Selma also was responsible for quality management, technical content and professional aspects of service delivery. Earlier in her career, she worked as a software developer for MadMax Optics in Needham, Massachusetts, and Wealth Compass in Boston, Massachusetts.
Selma is the executive champion of Point32Health's Multicultural Connection Colleague Resource Group and serves as a mentor through the Bosana Foundation.
Selma received a Bachelor of Science in computer science from Northeastern University.