We can train our attention to improve brain power, mood, and performance—and we can do it in as little as 12 minutes a day.
Interested? Living Well has teamed up with Dr. Amishi Jha to bring you the Peak Mind Challenge. This challenge is open to everyone! No registration is required.  Why not encourage your friends and family to join you?
Take the Peak Mind Challenge!
We've put together a playlist of twenty, 12-minute meditation videos, in the styles which Dr. Jha has studied in her research. Practice along with one video a day, most days of the week, for four weeks, to experience the benefits. All the videos are guided by our team of mindfulness experts, and Dr. Jha will pop in to offer additional tips, techniques, and encouragement!
Dive deeper with our Peak Mind webinar series
Our experts have put together a series of webinars exploring the science behind the Peak Mind Challenge. Dr. Jha herself joins us periodically to offer real-world examples and more from her research.
Let's do this together
Research suggests that it's easier to build mindful habits when you're practicing with a group. Join our Living Well Facebook group to receive inspiration and encouragement, and to be the first to hear about all the wellness resources we offer.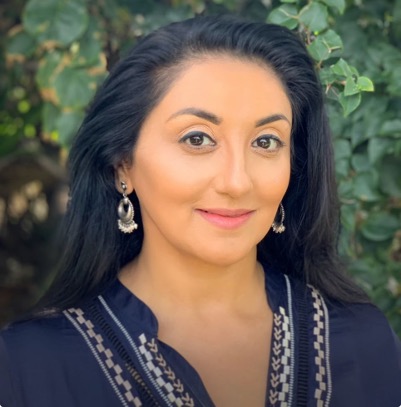 Meet Dr. Amishi Jha
Dr. Amishi Jha is the director of Contemplative Neuroscience and Professor of Psychology at the University of Miami. Dr. Jha leads research on the effects of mindfulness-based training programs on corporate leaders, elite athletes, first responders, the U.S. military and many others who must perform in high stakes environments. Her work shows how attention can be trained to improve brain power, mood and performance in just 12 minutes a day. But you don't have to be in a high-pressure, high-stress profession to benefit from developing a Peak Mind.
Learn More
Visit our Living Well at Home Pages
For information about our special Peak Mind webinar series, and for a full schedule of our virtual wellness classes —
no health plan membership required.