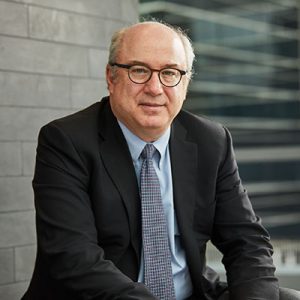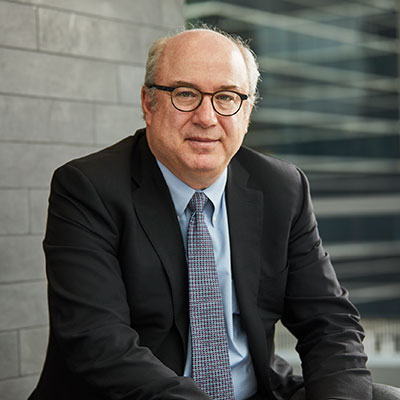 Peter L. Slavin, MD has a long history of leadership roles in academic medicine and has recently transitioned to pursuing his interests in healthcare investment. In 2022, he joined Advent International (a global private equity firm that invests in healthcare) as an Operating Partner. For the last 6 years, he has served on the board of Amwell (a publicly traded telemedicine company). He is a senior advisor and advisory board member at Arsenal Capital Partners (a New York based private equity firm).
Slavin served as the President of Massachusetts General Hospital from January 2003 until September 2021.  From 1999-2002, he served as Chairman and Chief Executive Officer of the Massachusetts General Physicians Organization, which included over 1,700 physicians and employed nearly 1,000 of them.
From 1997 to 1999, Slavin served as President of Barnes-Jewish Hospital in St. Louis, Missouri.  Before that, he did his training in Internal Medicine at Massachusetts General Hospital from 1984 to 1987 and was Senior Vice President and Chief Medical Officer from 1994 to 1997.
Slavin graduated from Harvard College in 1979, Harvard Medical School in 1984, and Harvard Business School in 1990 and completed his internal medicine residency at MGH in 1987.
Slavin teaches health care management at Harvard Medical School where he is a Professor of Health Care Policy.
He chaired the boards of the Association of American Medical Colleges and the Massachusetts Hospital Association.
He is the recipient of the Harold Amos Faculty Diversity Award from Harvard Medical School, and the Dr. Jim O'Connell Award from Boston Healthcare for the Homeless. He is also a member of the National Academy of Medicine and the American Academy of Arts and Sciences.