How Point32Health advances health care through innovation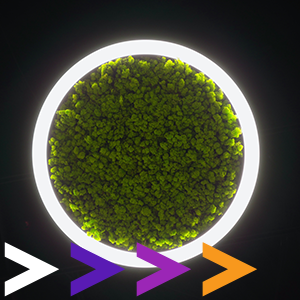 Improving health outcomes, increasing access and affordability of care and helping more people achieve their best health are ambitious goals. It's why having the right team in place to create, discover and bring to life new ideas is vital to success. At Point32Health, our clinical innovation team is charged with catalyzing innovation that advances health care every day.
A team with diverse clinical expertise
There's a unique strength to our clinical innovation department that can be attributed to its individual team members. With strong program management, analytical and clinical expertise including a NICU nurse, a pharmacist, a nurse practitioner and a genetic counselor, the diversity in professional backgrounds creates a perfect formula for finding equitable and impactful health solutions.
For example, Director of Clinical Innovation Jason Parent works as a nurse practitioner alongside his role at Point32Health. "At Point32Health, I'm working as part of a team to improve health outcomes for large groups of people, and as a nurse practitioner, I'm seeing how individual patients are affected by certain health conditions. Each role offers a unique perspective that helps to inform the other."
"Health care can be very fragmented and we're a piece of the puzzle. We're the payer, but we need to understand the voice of the customer—the customer being our members, our providers, our accounts and our employers. It's about understanding how we can all come together to defragment care, to help our members improve health outcomes."
– Kate Wallis, vice president of clinical innovations at Point32Health
Like other clinical innovation team members, Jason's experience outside of Point32Health directly impacts his work within. He makes real-time observations on what his own patients are experiencing and uses that knowledge to work towards better health care experiences for far more people.
Seeking evidence to unlock new solutions
The team's clinical and payer experience helps to inform which pilot opportunities are explored for consideration. Not only that, but their collaboration with Point32Health leaders, as well as clinical innovation accelerators in the health care field creates space for different ideas and perspectives to develop. And while some may categorize an emerging solution experimental just because of how new it is, the Point32Health clinical innovation team doesn't shy away from new. They instead, through extensive research and real-world data, aim to better understand how the emerging solution can benefit members.
Kate Wallis, vice president of the clinical innovation team, explained: "We have a great opportunity to pilot different emerging technologies but design them in a way that we're able to get robust outcome metrics. This allows us to then evaluate whether we want to more broadly cover them for our membership in the longer term."
Through this approach, Point32Health is often at the forefront when it comes to offering new solutions for members. Maternal care, diabetes management, cancer screenings and diagnoses of genetic diseases in children are just a few of the areas the clinical innovation team has seen improved health outcomes through pilot programs.
In the video below, Kate discusses in more detail multiple pilot programs Point32Health has partnered with including TeamBirth and Eleanor Health:
The team is also leading the way in innovative payment models for emerging cell and gene therapies.  With the promise of many life-changing gene therapies for members with rare and ultra-rare conditions, there is the need to tie the unprecedented high costs with the clinical benefits they provide. The team's innovative approach with value-based agreements helps ensure that access is balanced with affordability.
A catalyst for innovation
Another source for emerging solutions is our first annual Innovation Challenge*, taking place on October 12, 2022. The symposium process allows the clinical innovation team to accept and review applications from companies that deliver innovative solutions to address behavioral health, chronic disease management, maternal child health, oncology, pain management and substance use disorder/opioid use disorder. Six finalists will be selected from the applicants, ultimately facilitating the discovery, development and potential implementation of solutions that will improve health outcomes, increase affordability, impact policy and help people.
For more information & how to apply
*11/2/22 UPDATE: After reviewing the applications from dozens of talented organizations, three finalists had the opportunity to present their solutions to a panel of judges during the Innovation Challenge Symposium on October 12. Learn more on the selected winner and finalists.